In the course of your business, you want to stop selling a product and sync this to the sales channel. Omisell offers you way to do it:
Stop selling products on all sales channel
Go to "Inventory" => All Products => Turn off the blue activity button at the "Active" column. As such, all sales channels will stop selling products as soon as you do.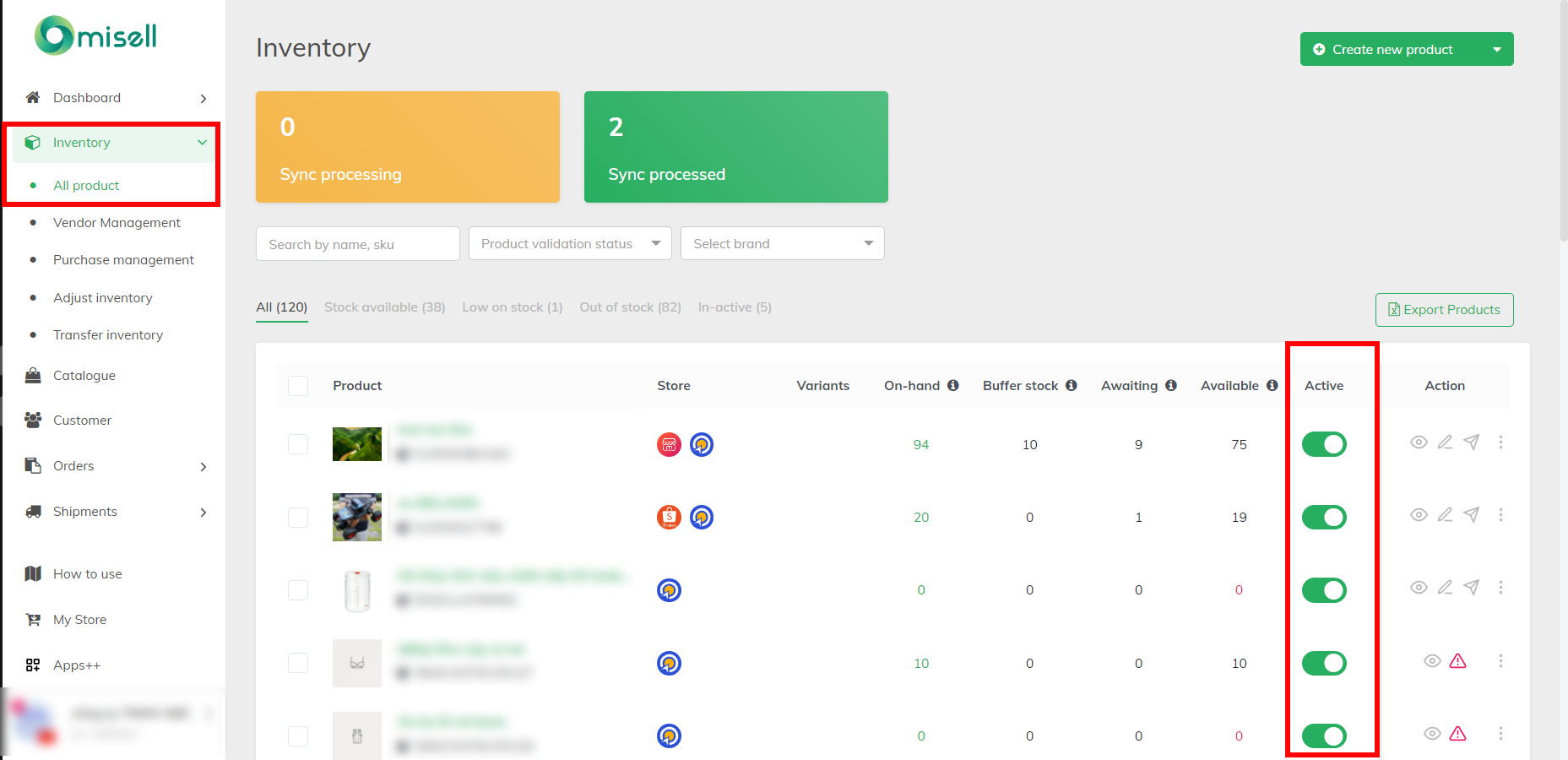 In-active products will be displayed in the In-active table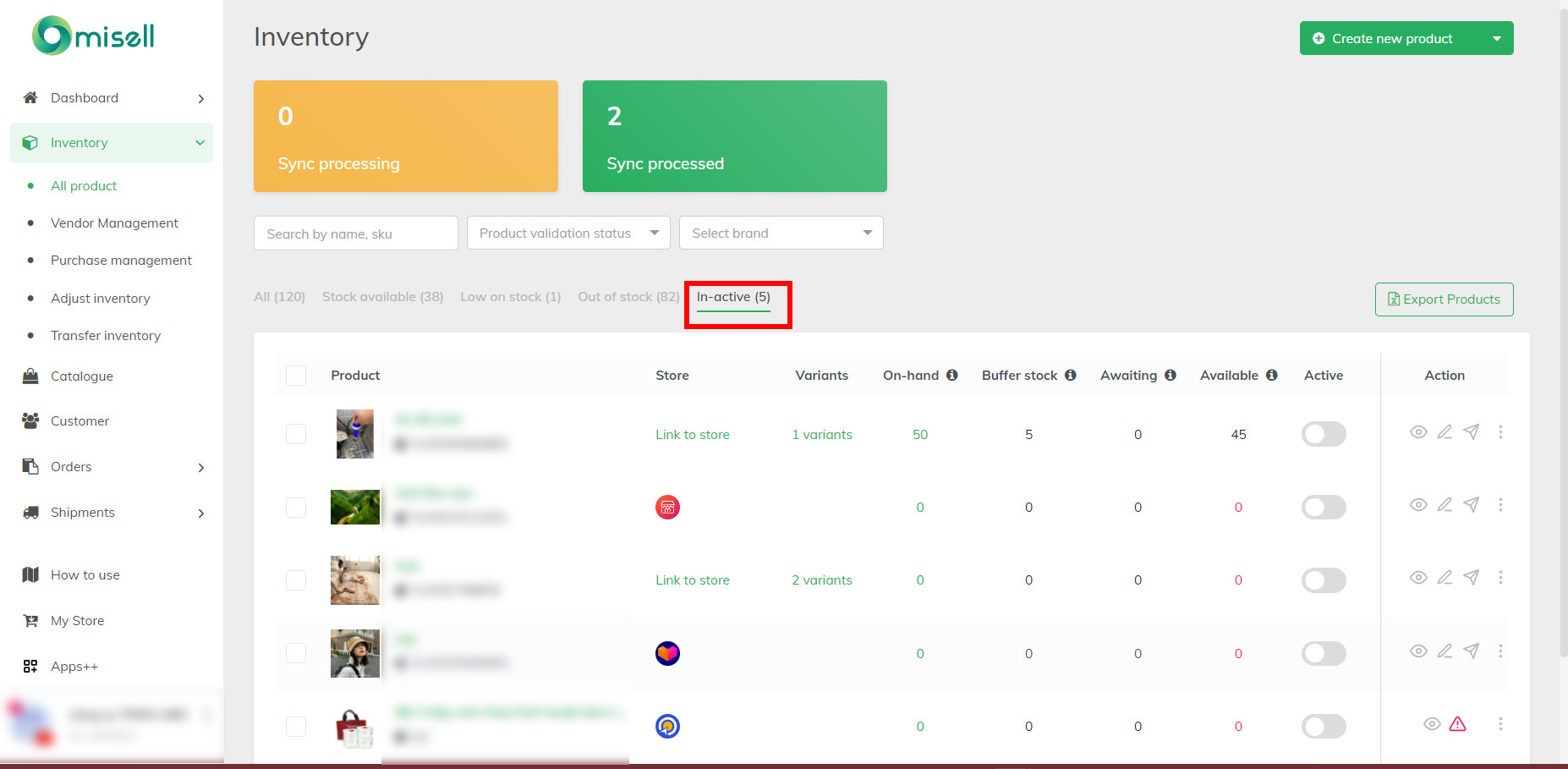 Note: You need to find out the policy to stop selling products on the exchange because stopping selling will affect the deals that are running and may violate the policy of the exchange.