Go to the "Inventory" segment, click "New product" and select "Create new product"
A new page for product information will appear as below. Please fill in all the necessary information.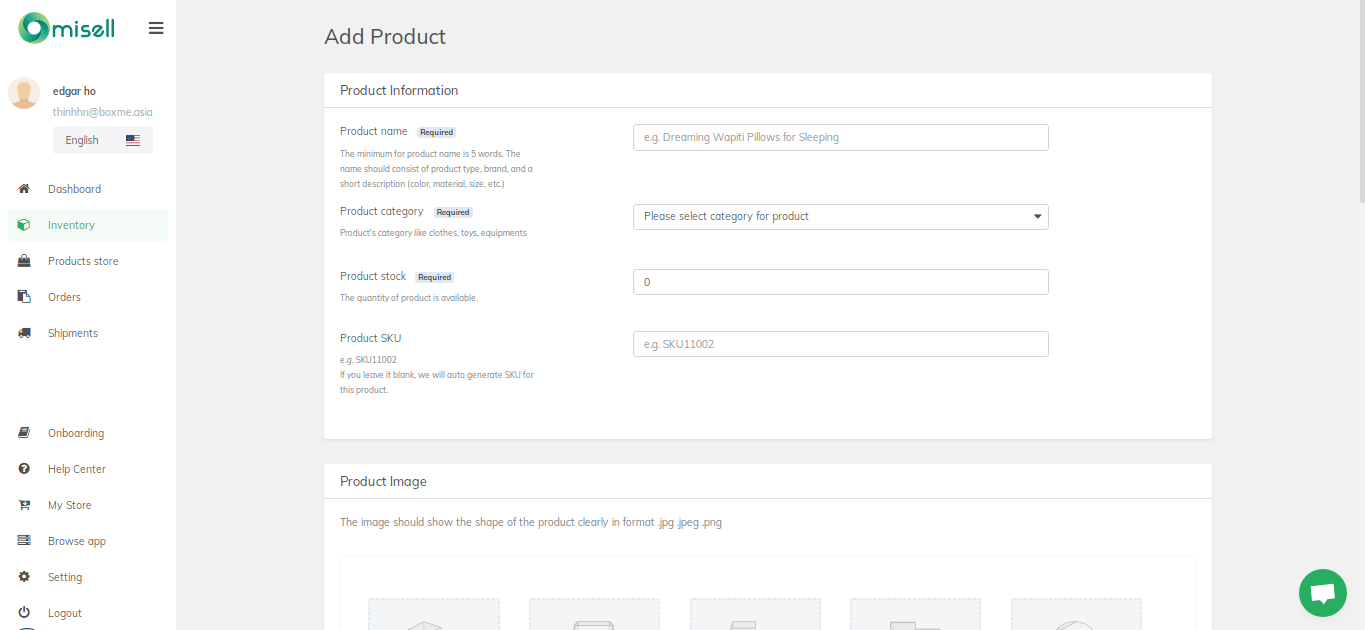 Notes:
Product SKU: This is not a required field, SKU will be automatically generated if you don't fill in the SKU.
Product Image: Maximum 5 photos allowed
Product Description: The description can be altered when publishing on different E-commerce platforms due to their character limits.
Product Variant: Add more variants to provide your customers with more options. If you need multiple variants, choose "Add new product variant".
Published on: 27 / 05 / 2020