After signing up for an account, an pop-up for** 14-day trial ** will appear on the screen. You will be able to use all the features on the system for ** free for 14 days **.
When the 14-day trial is over, you will receive a notification offering you to upgrade your subscription.
The notification also includes a link that directs you to Omisell's billing plans page.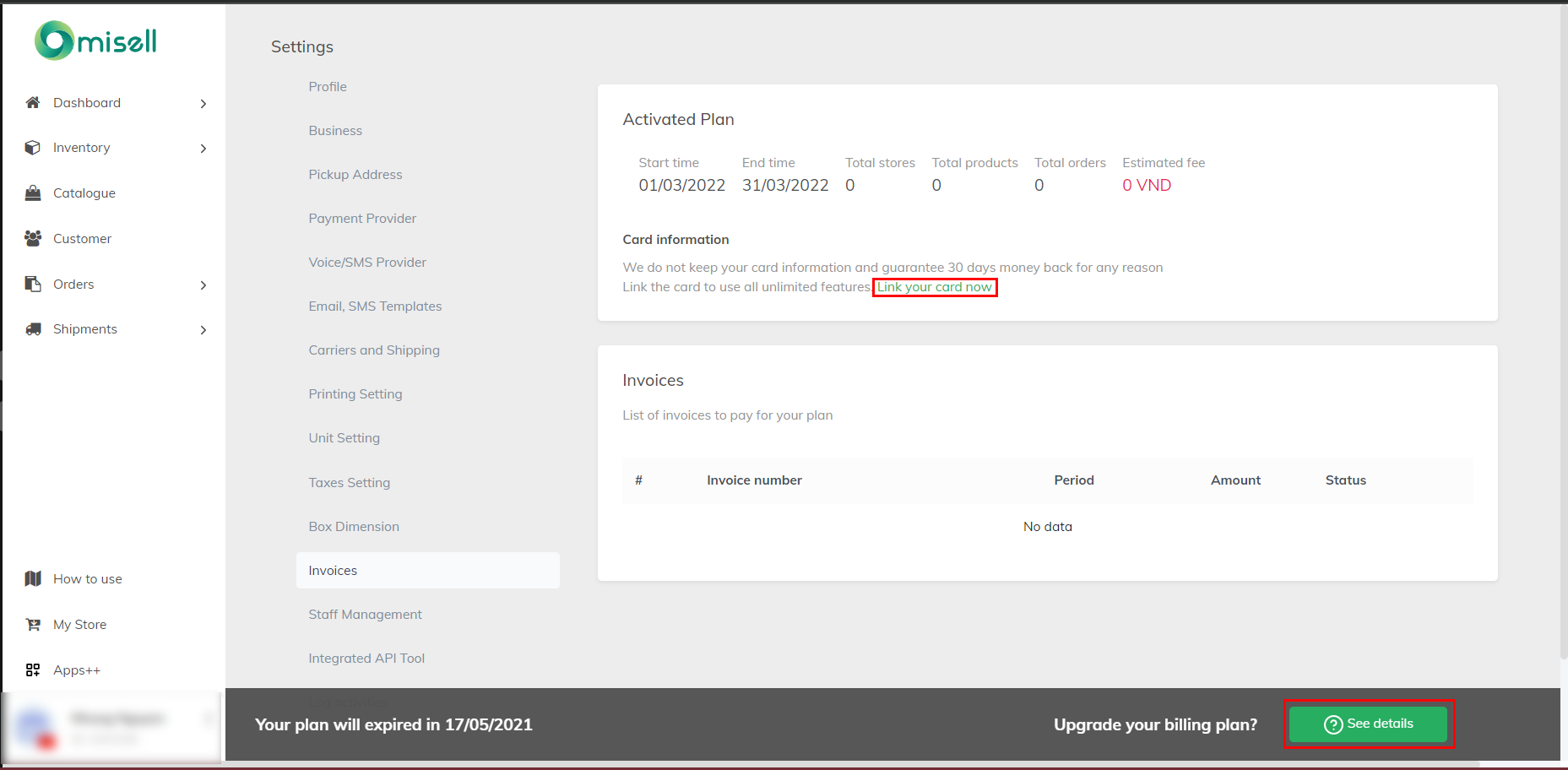 Currently, Omisell allows users to pay via Visa card, so you need to enter Card information in the "Link card now" .
Then, fill in your Visa card information and pay for the registered service package.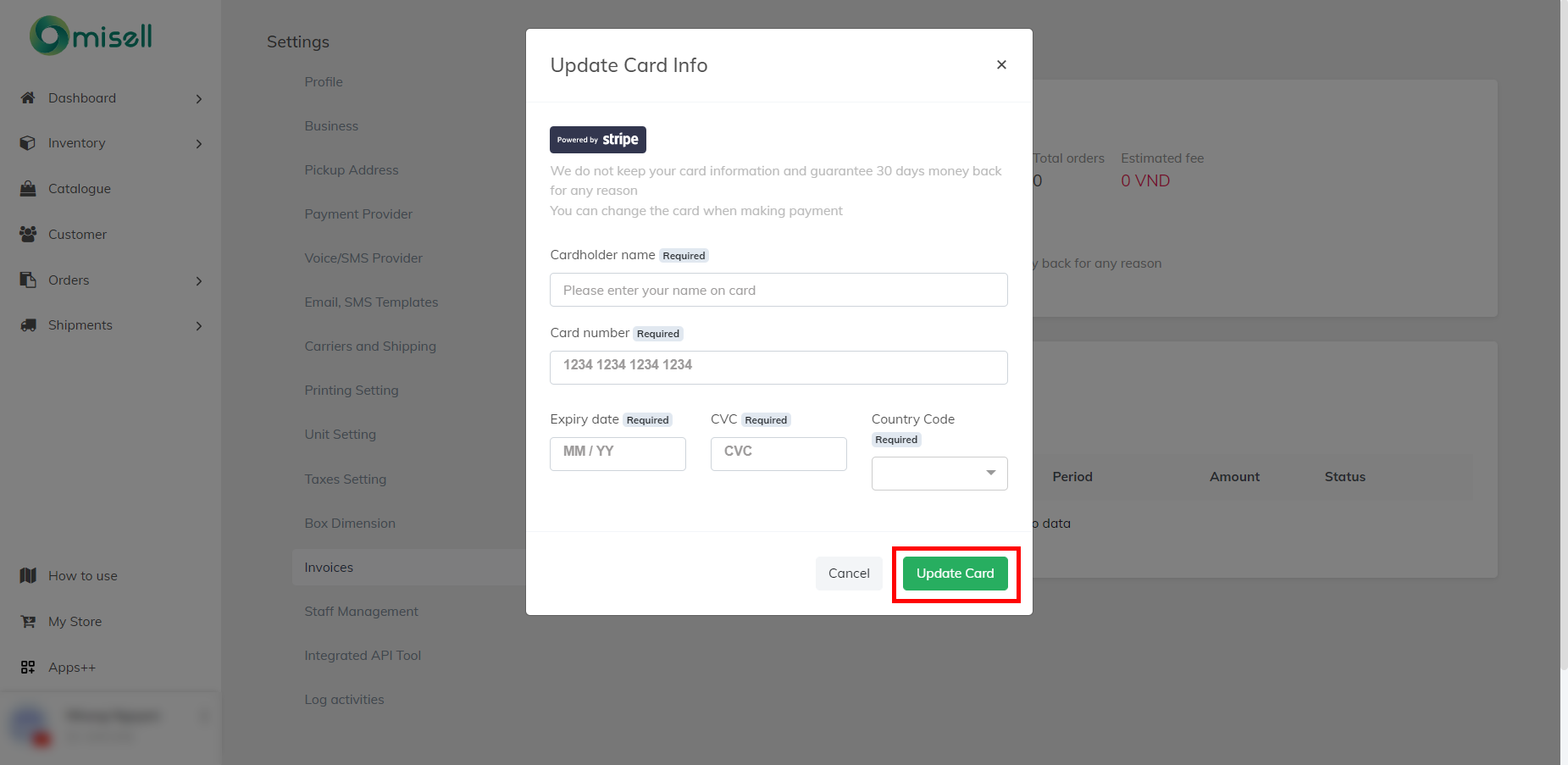 Note:
Currently, Omisell accepts payment once a month. Customers add a payment card, the system automatically charges fees on the 2nd of every month.
For example:
Buy on September 15, it will charge from September 15th -> October 2nd = 17 days » 499k * 17 /30 = 283k
Continue until October 2nd, will automatically collect for the period of October 2nd -> November 2nd = 30 days » 499k
** Related posts: **